You can purchase Top Eleven tokens here. To find out the Top Eleven Manager ID, please follow the below steps: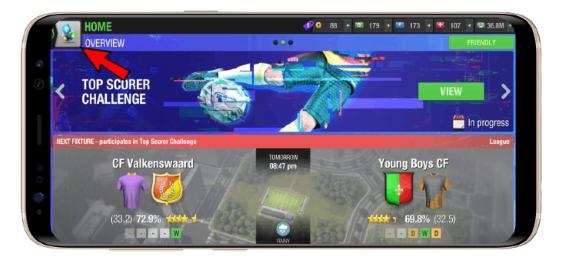 1. Open the Top Eleven game on your phone and click on the "Home" button in the Upper Left corner of your screen;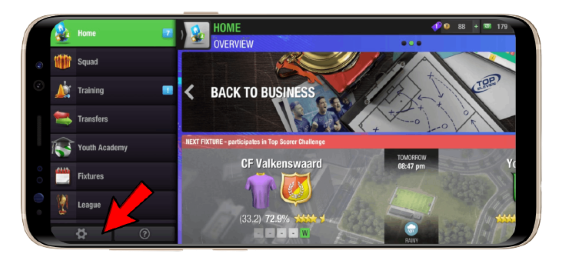 2. Click on the "Settings" or "Gear" button;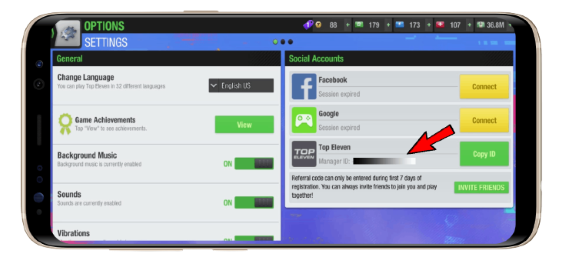 3. You will find your Top Eleven Manager ID in the "Accounts" corner on the Right side of your screen. Don't forget to include a "Dash" before the ID when you top up.
Click the "Copy ID To Clipboard" button to copy it automatically.