You can purchase 8 Ball Pool here. To find out the Unique ID, please follow the below steps:
1. Open 8 Ball Pool on your device and click on your "Account Avatar" in the Upper Left of the screen;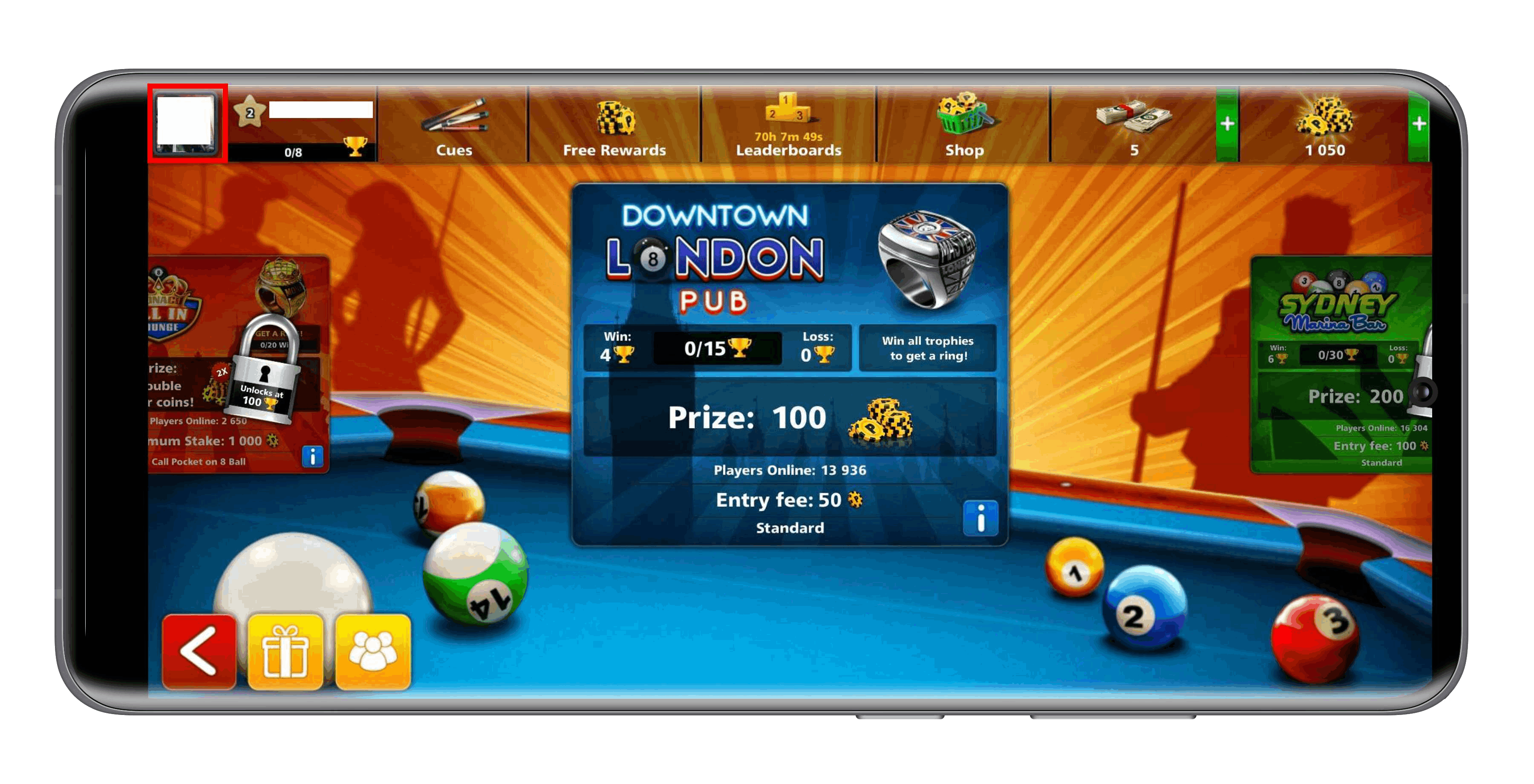 2. Your "Unique ID" is on the Upper Right of the screen.
Note: Please omit the dashes(-)in your Unique ID when you enter this ID during a purchase.
For example: If your Unique ID is 123-456-489-0, please enter 1234567890 in the box.